An Award-Winning Company
With Branches Across
the U.S.
About New American Funding
New American Funding is an all-inclusive mortgage banker, committed to integrity and efficient lending. We've brought the entire loan process in-house — origination, processing, underwriting, funding, and servicing, so we can offer our clients and partners the fastest closing times in the industry. Find out why partnering with New American Funding makes sense.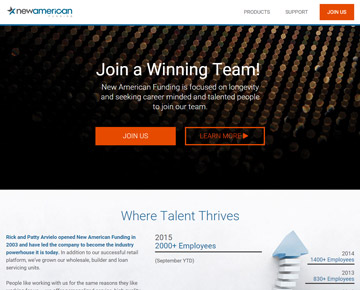 Team New American
Learn why top talent is drawn to our winning team. See how much we've grown, why our NAF360 culture is so exciting, and all the support you'll gain by joining our team.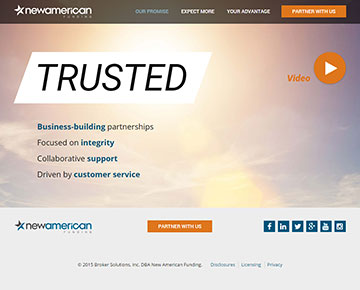 New American Partner
We're the business partner you can count on. Find out why our commitment to cutting edge technology, innovative marketing, and efficient operations give you an advantage in your business.